ENERI Think Tank meeting
Berlin (Germany), 13 January 2017
ENERI Think Tank Meeting
Friday 13 January 2017
On 13 January 2017, the second meeting of the European Network of Research Ethics and Research Integrity (ENERI) took place in Berlin. The Austrian Agency for Research Integrity (OeAWI) is member of the ENRIO network and acts as project partner on behalf of ENRIO.
In the ENERI Think Tank Meeting the project partners discussed first stage of the project and upcoming events and deliverables. One major issue was the design of a training programme on research ethics and integrity. This training programme should be addressed to researchers and scientists in this field. Furthermore, the creation of a database of eminent experts in this field is planned.
OeAWI/ENRIO concretely contributes to the project with its unique expertise on research integrity, the development of a specific questionnaire for RI experts and the design of a training workshop for people involved in investigation panels.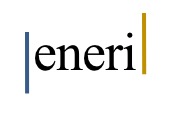 ENERI (founded by Horizon 2020 programme) brings together key players on research ethics and research integrity in the European science environment. The aims of ENERI is to create a joint European network and platform that tries to intensify the exchange of expertise, to harmonise the processes within ethics reviews and investigations procedures of allegations of research misconduct and to develop a core curriculum for persons who are involved in ethics review and investigations panels.
ENERI has already started its work in September 2016 and will operate until September 2019.
ENERI network partners are:
University of Bonn / Coordinator (Germany)
All European Academies (ALLEA)
Austrian Agency for Research Integrity (Austria)
Aarhus University / Centre for Studies in Research and Research Policy (Denmark)
European Network of Research Ethics Committees (EUREC)
European Network of Research Integrity Offices (ENRIO)
Institute for Advanced Studies / Institut für höhere Studien und wissenschaftliche Forschung (Austria)
Maastricht University / CAPHRI School for Public Health and Primary Care (The Netherlands)
National Technical University of Athens / EARTHNET (Greece)
University of Bergen / Centre for the Study of the Sciences and the Humanities (Norway)
University of Helsinki / Centre for Research and Development of Higher Education (Finland)
Vilnius University / Department of Medical History and Ethics (Lithuania)
More information can be found on the ENERI website.