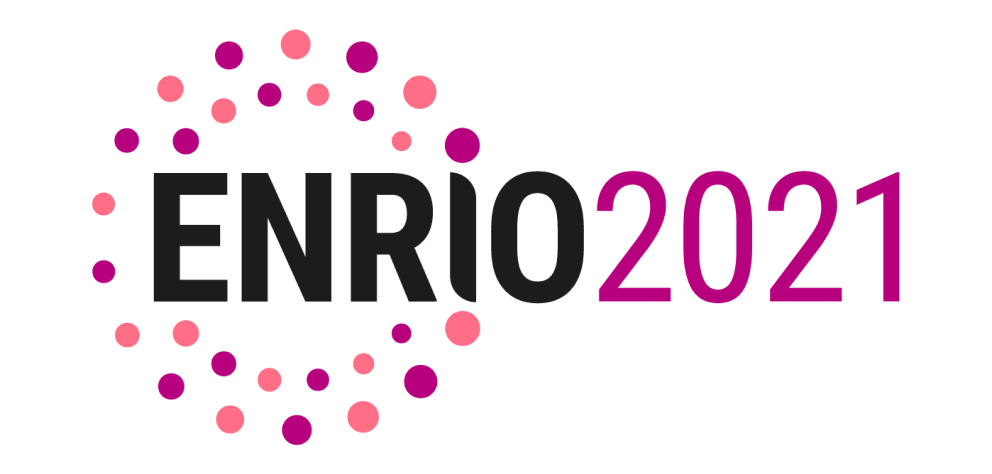 Workshops
The workshops are virtual, and they will be accessed through the congress platform. The workshop organiser chooses the software (e.g. Zoom or Teams). Some of the workshops require pre-registration.
1. Opening and sharing of personal data: ethical and legal issues and solutions
Monday, 27 September, 10-12 CEST. No preregistration.
Description:
When working with personal data, the General Data Protection Regulation (GDPR) poses an ethical conundrum to European researchers: the protection of the personal data of the study subjects can limit the transparency and sustainability of the scientific process by restricting data sharing and reuse. The aim of this workshop is to identify solutions that are both ethical and GDPR-compliant for the sharing of research personal data with the global scientific community. The workshop will present some existing solutions by actually showing how to adopt them in practice. Participants will learn how to adapt those solutions to their specific research case, while engaging in the discussion of the compromises and risks that each solution might carry.
Organisers:
Enrico Glerean, staff scientist, Aalto University, Finland (neuroscience, brain imaging, scientific computing)
Cyril Pernet, Senior Research Software Engineer, Copenhagen University Hospital, Copenhagen, Denmark (neuroscience, brain imaging, open science)
Richard Darst, staff scientist, Aalto University, Finland (scientific computing)
Riitta Salmelin, professor, Department of Neuroscience and Biomedical Engineering, Aalto University; member of TENK, Finland (neuroscience, brain imaging, research ethics)
Maria Rehbinder, senior legal counsel, Aalto University, Finland (GDPR for research, Finnish and European legislation, IP)
Päivi Lindström, legal counsel, Aalto University, Finland (GDPR for research, Finnish and European legislation)
Ilari Lähteenmäki, project manager, Aalto University, Finland (research data management, security)
2. Teaching research ethics to different learners
Monday, 27 September, 12.30-14.30 CEST. No pre-registration.
Description
The motivation behind this workshop lies in experiences of teaching research ethics to doctoral candidates with diverse backgrounds. Among other things, there are differences in students' attitudes regarding research integrity and research ethics. Doctoral candidates differ with respect to their degree of interest, the experienced relevance to their own research, tendency to care about ethics, and how ethics is understood (instrumental or intrinsic; tool for advancing good science or restriction of research). The aim of the workshop is to bring together teachers with wide experience on research ethics training to discuss the question how to acknowledge the differences between students.
The workshop contributes to developing teaching of research ethics. The learning objective is to find practical solutions as well as to develop new practices for teaching. The workshop will consist of an introduction, four short presentations on particular challenges and solutions related to above topics, questions and a concluding discussion.
Organisers: Helena Siipi, Research integrity adviser, teacher of research ethics courses (University of Turku, Finland) and Susanne Uusitalo, Research integrity adviser, teacher of research ethics courses (University of Turku, Finland)
3. "And suddenly you are an ombudsperson…" – Framework conditions for professional ombudsman work at scientific institutions

Monday, 27 September, 10.30-12.00 CEST. Pre-registration required, max. 25 participants.
Description
The workshop is aimed at ombudspersons and RI advisors who advise scientists in their respective institutions on issues of good scientific practice and work towards compliance with RI standards by means of various measures. Ombudspersons and RI advisors often assume this office, which is associated with complex challenges, without having been specially qualified or trained for it. Ombudspersons may therefore be unprepared for the time and personal burdens associated with dealing with cases of conflict. In addition, there is a lack of clearly defined responsibilities and limits for ombudsperson activities.
In this workshop, we want to reflect on the framework conditions of ombudswork together with the participants and, based on their experiences, identify best practices for a professional exercise of ombudsman work and for dealing with its burdens.
Organisers: Dr. Katharina Beier, Georg-August-Universität Göttingen, and Helga Nolte, Ombudsstelle der Universität Hamburg
4. Research assessment exercise: How to incentivise RI
Monday, 27 September, 13:30-15:00 CEST. Pre-registration, max. 30 participants.
Description
How researchers are assessed influences how they conduct their work. Current approaches to evaluation, often focusing on quantitative measures such as number of publications, journal impact factor or level of outside funding, have created a system wherein the quality and integrity of research are jeopardized. By rewarding preferred practices, however, institutes can promote responsible conduct.
In this interactive session, participants will learn about connections between research culture, evaluation and integrity. In small groups, they will have the opportunity to identify and discuss what practices they would like to see encouraged in their own work contexts, and why. Participants will leave with insights into options for fairly assessing and incentivizing these practices.
Organisers: Helen Sitar, Science Policy Programme Officer, EMBO & Community Coordinator, San Francisco Declaration on Research Assessment (DORA), and Sandra Bendiscioli, Senior Science Policy Programme Officer, EMBO.
5. Cross-border investigations: The Hawaiian-Austrian case
Monday, 27 September, 9-10.30 am CEST. No pre-registration.
Description
Research is increasingly becoming an international endeavour. Not only do researchers change positions and work abroad, applying their training to different cultural and regulatory contexts, but also cooperative research involving multiple funders and institutions is becoming the norm. Mutual trust as a fundamental requisite to collaboration can be difficult to establish, particularly when researchers hail from different institutions and countries and are unable to communicate frequently other than via email and remote platforms. Many collaborations lead to vibrant new innovations, but sometimes things go wrong. Using a hypothetical Hawaiian-Austrian case of research misconduct, together we will explore the challenges in cross-border investigations. With various scenarios and options for decision-making, attendees will be invited to help resolve the many questions that arise when multiple jurisdictions are involved. The aim of the workshop is to offer insights into how similar scenarios might be addressed when they arise in real life.
Organisers: Zoe Hammatt (University of Hawaii School of Medicine) and Nicole Foeger (Austrian Agency for Research Integrity). The workshop organisers are members of the World Conferences on Research Integrity Governing Board and co-creators of the informal Global Research Integrity Network.
6. Teaching the responsible conduct of research – challenges and lessons learned
Monday, 27 September, 10.30-12:00 CEST. Pre-registration required, max. 40 participants.
Description
Irresponsible research practices and scientific misconduct often occur because knowledge and understanding are lacking. Repeated instructions on good scientific practice (GSP) and research integrity (RI) can be considered as preventive measures. Nevertheless, there are many questions about what should be taught, when it should be taught, and how instruction is best delivered.
We invite ENRIO Congress participants to discuss with us their questions and concerns about teaching GSP/RI. Those interested can send us their questions and concerns prior to the Congress. Depending on the topics, registered participants will be divided into three groups each led by one of our facilitators. The facilitators are part of Team Scientific Integrity that has directed over 800 educational sessions and train-the-trainers courses on GSP/RI at universities and non-university research institutions in Europe and Asia since 2009.
The workshop organisers will contact the participants in advance to ask for their topics of interest, questions or concerns about teaching GSP/RI.
Organisers:
Dr. Michael Gommel, M.A. (corresponding author)
Dr. Julia Verse
PD Dr. Dr. Gerlinde Sponholz
Team Scientific Integrity
7. Responsibility of research funders for safeguarding good research practice
Monday, 27 September, 15.30-17.00 CEST. Pre-registration required, max. 60 participants.
Description
With regard to the important role of funding organizations in establishing and maintaining standards of good research practice, possible areas of action (prevention/repression) concerning the protection of scientific integrity will be identified and discussed in this workshop using a fictitious research funding organisation as an example.
In six themed breakout sessions, the workshop participants can contribute their own experiences, challenges, best practice examples and ideas regarding the potential areas of action and options for research funding organisations, as well as their limits of responsibility and authority.
The outcome of the workshop should be recommendations for the programme, procedure and process design of the fictitious organisation, which will be presented to the whole group for shared reflection. In this way, participants will gain an enhanced awareness of the various scopes for action of funding organisations, acquire suggestions for their national funding systems and thus contribute to the development of standards across Europe.
Organisers:
German Research Foundation
Deutsche Forschungsgemeinschaft (DFG)
Equal Opportunities, Research Integrity and Cross-Programme Development division:
Dr. Sonja Ochsenfeld-Repp (Head of Division)
Martin Steinberger (Director/Head of Unit Research Integrity)
Gabriela Fekollari (Officer – Unit Research Integrity)
Kerstin Gemünd (Officer – Unit Research Integrity)
Dr. Kirsten Hüttemann (Director – Unit Research Integrity)
Dr. Philip Ridder (Officer – Unit Research Integrity)
Life Sciences 2 division: Microbiology, Immunology, Neurosciences:
Dr. Tobias Grimm (Head of Division)
Dr. Andreas Görlich (Programme Officer)
8. I spy with my little eye: Improving image integrity awareness in scientific publishing
Monday, 27 September, 16.30-18.00 CEST. Pre-registration required. Max. 60 participants.
Description
Image reporting issues present a significant publication ethics concern in scientific publishing. These issues, even when arising due to honest errors, affect the reliability of the public record and are detrimental to public trust in research. This workshop provides practical training that you can apply in your role as author, editor, reviewer, mentor, or reader, with the ultimate aim of improving the integrity of image reporting in scientific publishing. This workshop aims to (1) familiarise you with good practice guidelines and common errors/concerns in image data reporting; (2) equip you with skills that will help you – as author, reader, reviewer, or editor – to critically assess image data and identify common issues; and (3) discuss the roles and responsibilities of publishers, consultants, authors, and readers in addressing and resolving image integrity concerns, and provides guidance on the steps to take when encountering image integrity issues during peer review or after publication.
The workshop will be recorded.
Organiser: Maria Zalm, PhD. Senior Editor, Publication Ethics – PLOS (Public Library of Science)
9. Expanding horizons for Research Integrity practice
Monday, 27 September, 13.30-14.45 CEST. No pre-registration required.
The Horizon 2020 framework programme leaves a substantial corpus of knowledge on various aspects of Research Integrity and its practice. The intended outcome is to render research in Europe more reliable, more open, and closer to societal values, needs and concerns. In this workshop a panel of researchers, representing different H2020-funded projects under the Science with and for Society (SwafS) calls, explore new opportunities for enhancing the added value of SwafS projects and their impact to researchers, research performing and funding organizations, and research administrators.
The interaction will be structured in the following way:
Panelists representing new projects introduce their main objectives
Panelists representing mature projects introduce their main outcomes and what they consider the project's 'legacy'
Panel discussion on the opportunities of cross-fertilization of knowledge between projects
Participation of the audience with questions to the panelists.
Organiser: Panagiotis Kavouras, Physicist, MSc, PhD. Senior researcher at National Technical University of Athens.
*
The workshop information is subject to change.