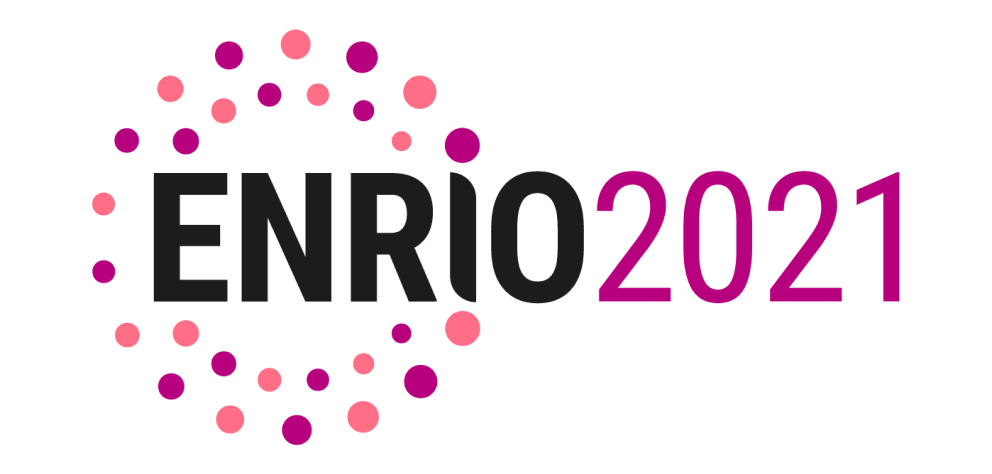 Registration
General information

The dates of the event are 27-29 September 2021. The online registration opens on 3 May 2021. The registration is made through an online registration system.
To ensure a good user experience, we recommend that participants make sure they have a proper internet connection and they access the platform using a device with proper audio settings. Attending the event on a mobile device is not recommended.
If you have any questions concerning the registration form or procedure, please contact Tavicon Congress Office at enrio2021@tavicon.fi or tel. +358 3 233 0400 (office hours Mon-Fri 9.00-16.00 EEST).
Registration fees and payment deadlines
Early bird registration: 3 May─30 June, 190€
Registration: 1 July─20 September, 250€
Late registration: 21─27 September, 350€
All fees are VAT 0%. No VAT will be added.
Presenters and workshop organisers who have been accepted through the call for papers sign up as Conference participants.
Please note: Presenters confirm their places in the programme by registering during the early bird period.
Workshop organisers must also pay the registration fee.
The registration fee includes
access to the congress platform
two full days of programme
pre-conference workshops (please note that some require sign-up)
recording of the programme and access to the platform also after the event (it will be specified how long the platform is open)
The workshop schedule can be found here.
Cancellation of workshop participation must be made in writing to Tavicon Congress Office, enrio2021@tavicon.fi.
GDPR clause

Your contact information will only be used for the purpose of arranging this conference (e.g. sending the personal conference link to your email). The information collected at registration will be deleted after the event has ended.
If you register for a workshop, the organiser may send you additional information or request background information in advance. By registering to the workshop, you accept that your name and email address will be given to the workshop organiser.
Payment and confirmation
Full payment of the registration fee is to be made prior to the congress in euros (EUR). When registering online, you will receive instant confirmation of successful registration to your email. Please note that invoicing will end two weeks prior to the event.
Payment options
At the end of the registration form, you will be given three alternatives for payment:
Credit card payments will be dealt automatically. Visa, MasterCard and Eurocard are accepted.
Invoice as an e-mail attachment. You will receive an invoice to your e-mail, and you can print it out for your files. This will have your reference number and the bank details for payment.
If you wish to have a manually issued invoice sent to you, please choose Invoice. The invoice fee is EUR 15.
Please note!
All payments should be made free of banking charges
Bank drafts as well as personal, traveller's or company cheques cannot be accepted
Confirmation of participation
During the registration process you will receive two messages:
An automatic reply after the successful submission of the registration form.
A final participation confirmation letter stating that your registration has been paid and is therefore confirmed.
Please note that participation confirmation letter will be sent when full payment has been received.
Cancellation and refund policy
All registration fees covering a paper are non-refundable. For other kinds of registrations, the following rules apply.
Cancellation between 3 May-30 June 2021: full refund, with a cancellation fee of 50e
Cancellation between 1 July-31 August 2021: 50% refund
Cancellations after 1 September 2021 are not eligible for a refund.
All cancellations and changes must be made in writing (email) to Tavicon Congress Office, enrio2021@tavicon.fi, by 31 August 2021 at 23:59:59 EEST. An unpaid invoice is not a cancellation, and cancellation fees apply even for unpaid invoices. The cancellation fee is 50 EUR. In case of no-show, the registration fee will not be refunded. There is no extra fee if a registration is transferred to a colleague from the same organisation.
CONTACTS
Registration and practical information:
Tavicon Congress Office
enrio2021@tavicon.fi
tel. +358 3 233 0400 (office hours Mon-Fri 9.00-16.00 EEST)
Sponsor/exhibition registration: Kalle Videnoja, kalle.videnoja@tenk.fi